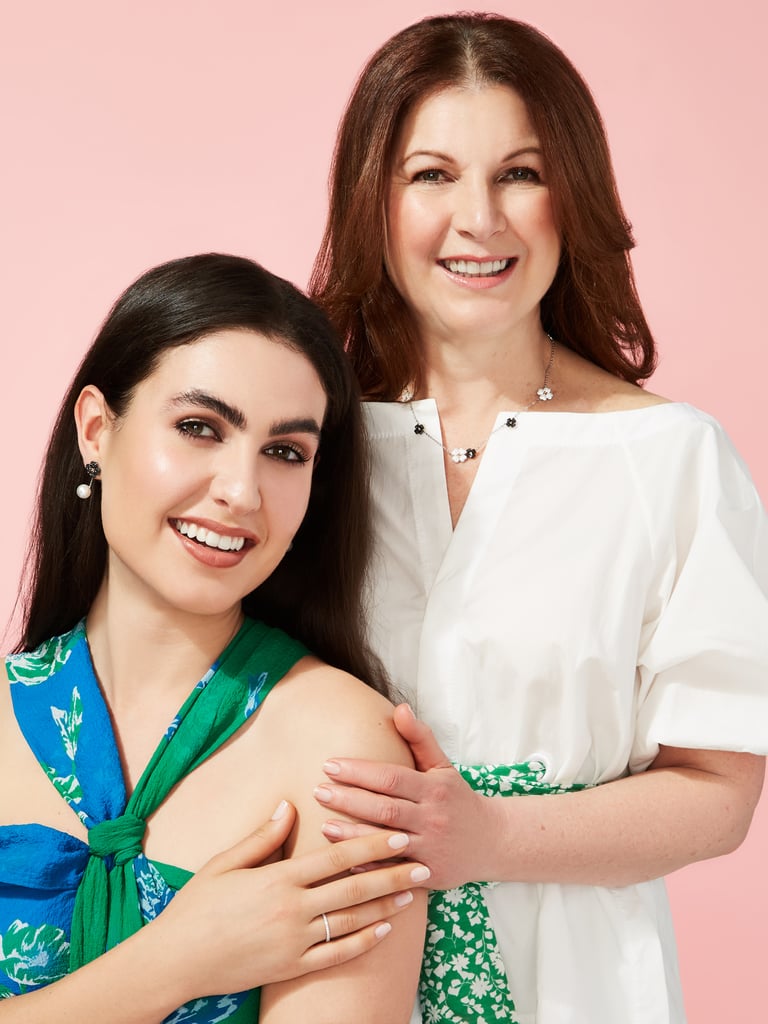 Product Credits: On Alison: Tanya Taylor dress. On Amy: Tanya Taylor top.
"My mom and I could not be more different as individuals," comedian and writer Alison Weiss admitted to us. Sure, they're both native New Yorkers, but Alison's mom Amy Rosenbloom likes the philharmonic, while Alison's a hip-hop fan. "My mom prefers delicate jewels and neutral clothing palates. I'm a vintage collector who believes that the bigger the hoop, the closer to God. She's prefers to work behind the scenes. I live center stage."
Where Alison and Amy are perfectly aligned, however, is the way they see the world as women. When Amy was a teenager on Long Island in the '70s, she successfully sued the camp that employed her as a counselor for refusing to give her equal pay. "It was a very unsafe and uncommon thing to do at the time," Alison explained with pride. Today, Alison's parents co-own their law practice and are equal partners, an approach they have carried into their 30-year relationship. And on nights and weekends, Amy runs a nonprofit basketball league. If that wasn't enough, Amy also writes novels as a hobby. "My mother does this all in the perfect shade of nude lipstick and pair of beige heels. In other words, she is truly superwoman," Alison told us.