There are many beautiful cities to visit in France. Bordeaux is surely one of them. I recently visited Bordeaux and other cute towns around and I loved it! Bordeaux is a big city that doesn't get the "big-city-vibes". It feels more like a town, so it's not overwhelming in any way.
Bordeaux looks old but also modern. You can walk around old and charming streets and a few seconds later you might be facing unique architecture such as the Cité du Vin.
Shopping-wise, Bordeaux was totally on point! I wasn't expecting to go on a short shopping session during my time there but it seems that I couldn't resist!
Let's take a look at what Bordeaux has to offer to create the perfect day in Bordeaux. Of course, these suggestions could help you figure out a weekend in Bordeaux too. You don't have to limit yourself to one day, in fact, two days in Bordeaux would be the minimum time required according to me!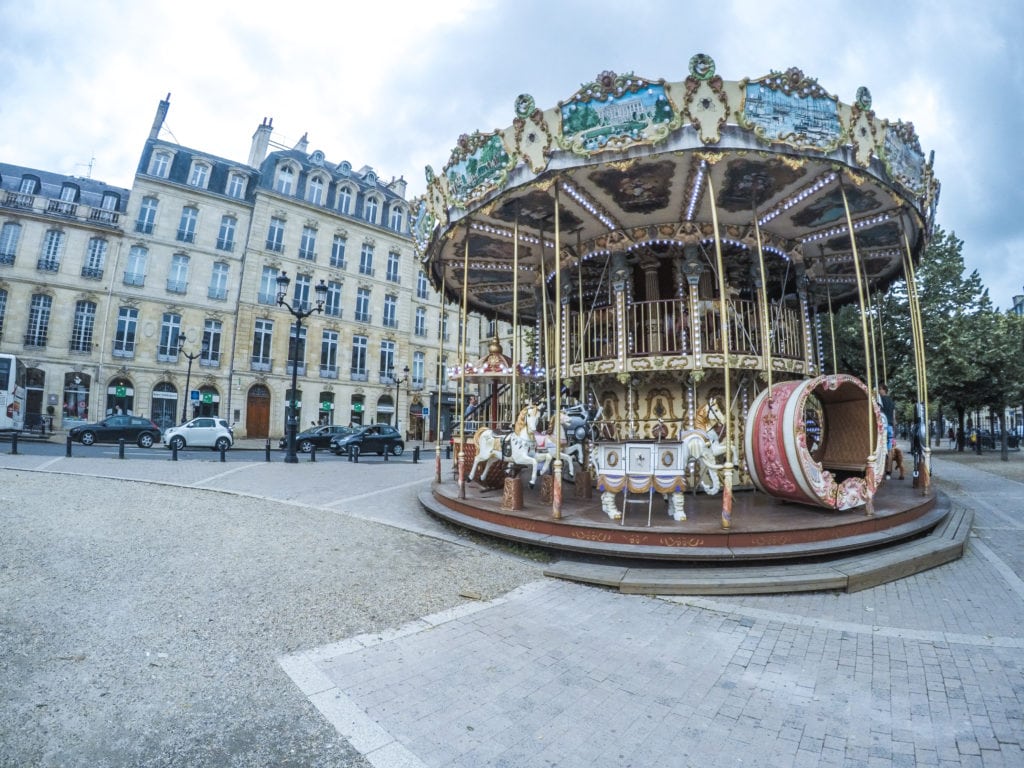 There's no bad timing to visit Bordeaux. It seems to be more popular during summer time though, from June to August. If you want to have better deals, then traveling off-season during spring or autumn would be a smart option! Bonus: it would be less busy!
Although, you should keep in mind that if you are planning on visiting a winery, some of them will be closed to the public during harvesting time (which normally starts in September).
If you're really into wine you should consider booking your holidays right in time for Bordeaux Wine Festival which happens in June every year. It's not all about wine though! It's also about huge ships and fireworks. The concept is great and easy – you get a wine tasting pass that includes a wine glass and 12 tastings. The pass also gets you more discounts and access, so make sure to check it out! I was also surprised how affordable this is – the early bird ticket starts at EUR 16 and the full price is only EUR 21 (these are the 2018 rates).
If you're wondering if Bordeaux is worth visiting, let's try to find the answer together. What if you don't like wine? Well, I don't drink alcohol and I still enjoyed Bordeaux. Of course, if you do know how to appreciate wine you will be super pleased with Bordeaux and the region.
I think Bordeaux is a great start and end point to explore New-Aquitaine. First, you can easily find flights to Bordeaux but you could also use it as a base and go on day-trips.
If you still aren't sure, let's see what Bordeaux has to offer!
Visiting Bordeaux in one day or during a weekend is possible! There are many free things to do in Bordeaux but also cool things you should consider doing even if it does cost money!  Here are my top recommendations!
Free Things to do in Bordeaux
Who doesn't know how to appreciate free things?! Let's see what are the best fun and free things to do while in Bordeaux.
Place de la Bourse & the Reflecting Pool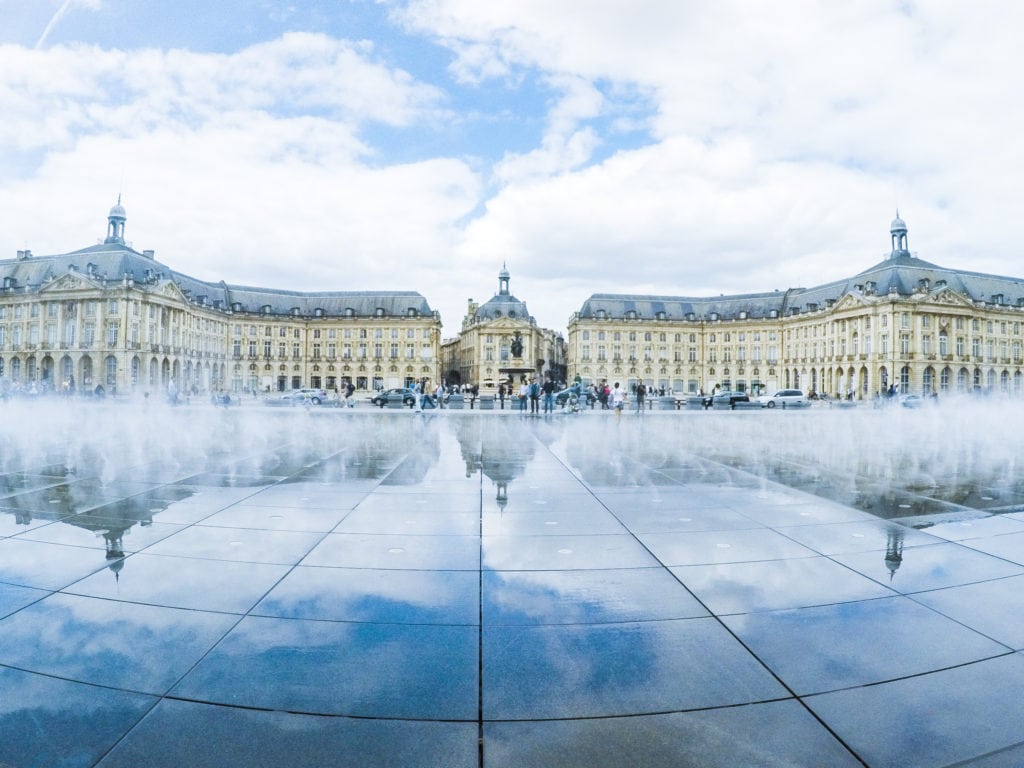 The Place de la Bourse is a huge building but the best part about it is the "reflecting pool" which isn't a pool by the way but more like a mirror which will make your photos look fantastic. It's also a fun spot for the small (and older, ahem) kids!
Porte Cailhau & Porte de Bourgogne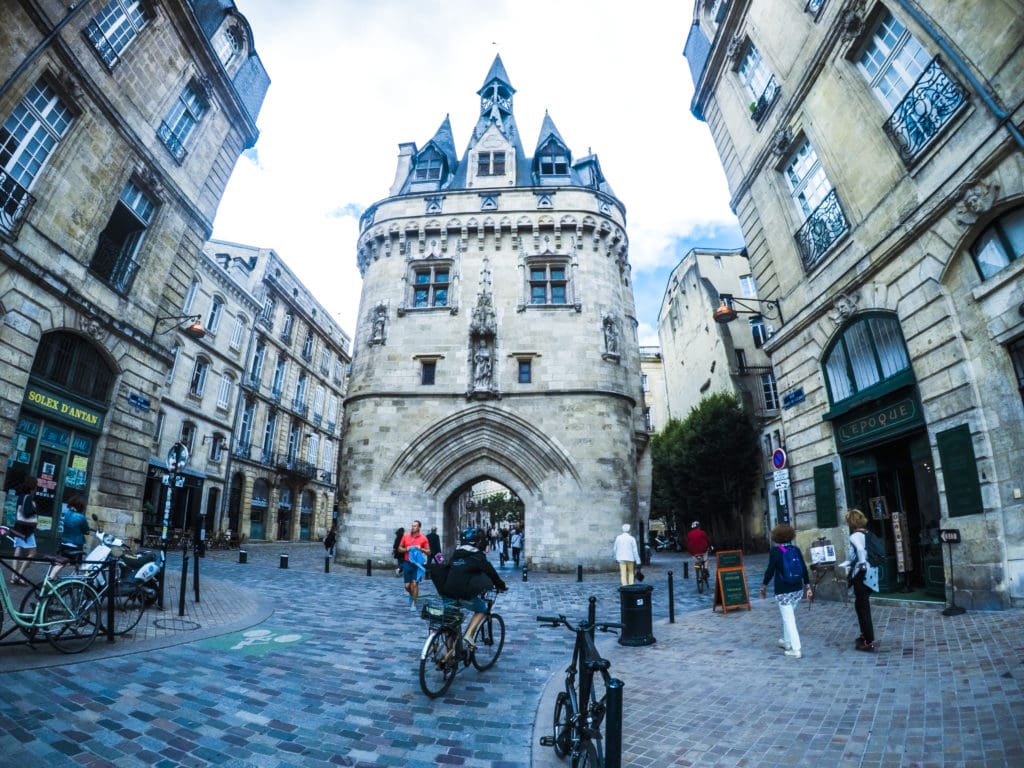 Bordeaux is a truly European city which means you will find some cute gems while visiting. I really enjoyed the old and beautiful architectural beauties I found in Bordeaux such as Porte Cailhau and Porte de Bourgogne. Walking in a city doesn't have to be boring, isn't that right?
Street Markets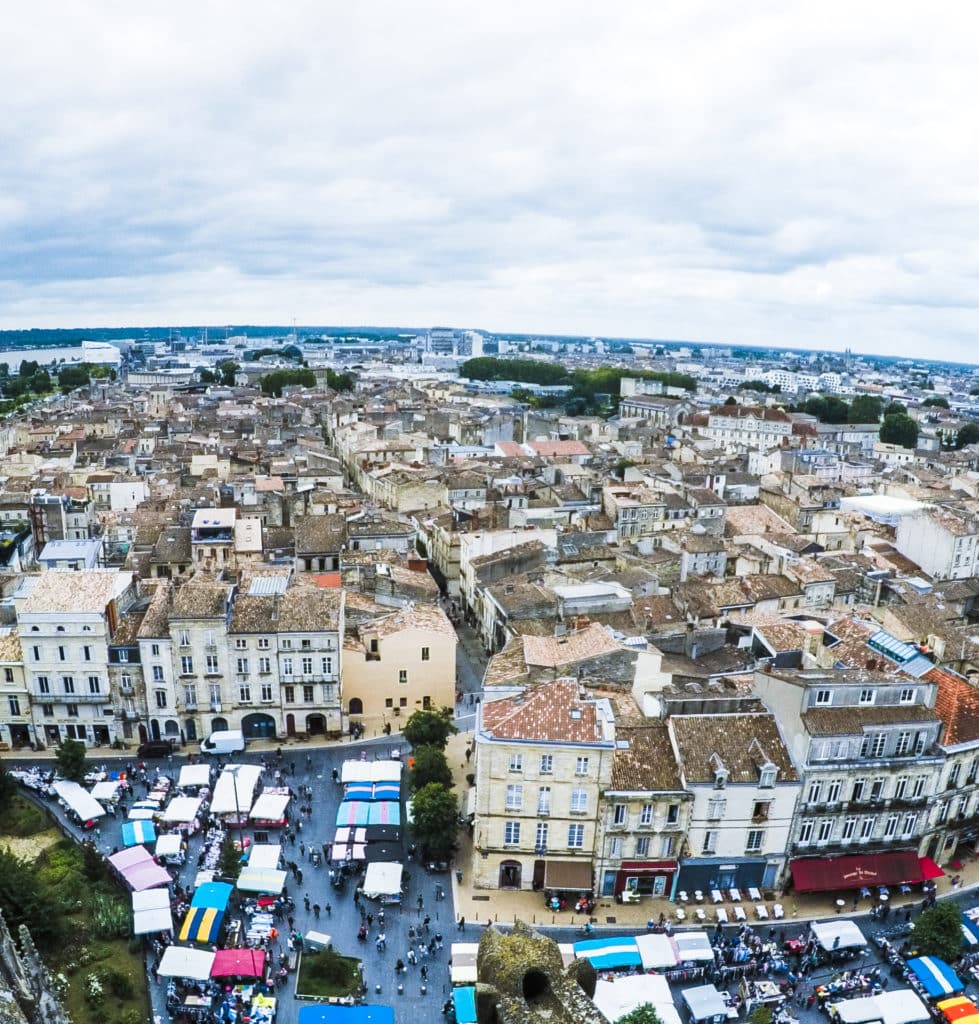 I always like to discover street markets when I'm abroad. First, I like to buy fresh food, but also, I enjoy people watching! Markets are always a goldmine when it comes to people-watching, so I can't help it! There are a few of them in Bordeaux but the most popular one is located in the big square next to the Spire St. Michel.
Stroll on Sainte-Catherine Street
Sainte-Catherine Street is a long pedestrian road which is ideal for shopping. It's quite busy and you'll be able to find countless options! You may or may not be tempted with unexpected expenses, but you can also just enjoy the walk. This street is absolutely charming!
Best Places to Visit in Bordeaux (That Cost Money)
If you're ready to spend money while in Bordeaux let's take a look at the options for those on a tighter budget and for those who have a bit more money to spend!
The Spire St. Michel (Flèche Saint-Michel)
The Spire St. Michel is a tour (and also a small museum) that offers a cool view of the city. There's no open windows or deck so keep that in mind before heading there. I was a bit disappointed as all windows were protected by "screens" but I still managed to take a few great pictures anyway. It costs EUR 5 but it's free if you have the Bordeaux City Pass.
The Cité du Vin
The Cité du Vin is a wine museum. There's a permanent tour as well as temporary exhibitions. There's also a viewing platform and a beautiful restaurant that are worth visiting too. I had the privilege to go there for a dinner and I would highly recommend it! There are also workshops that are organized on site so you might want to take a look at the different options. Tickets start at EUR 20.
Get your skip-the-line ticket now!
The River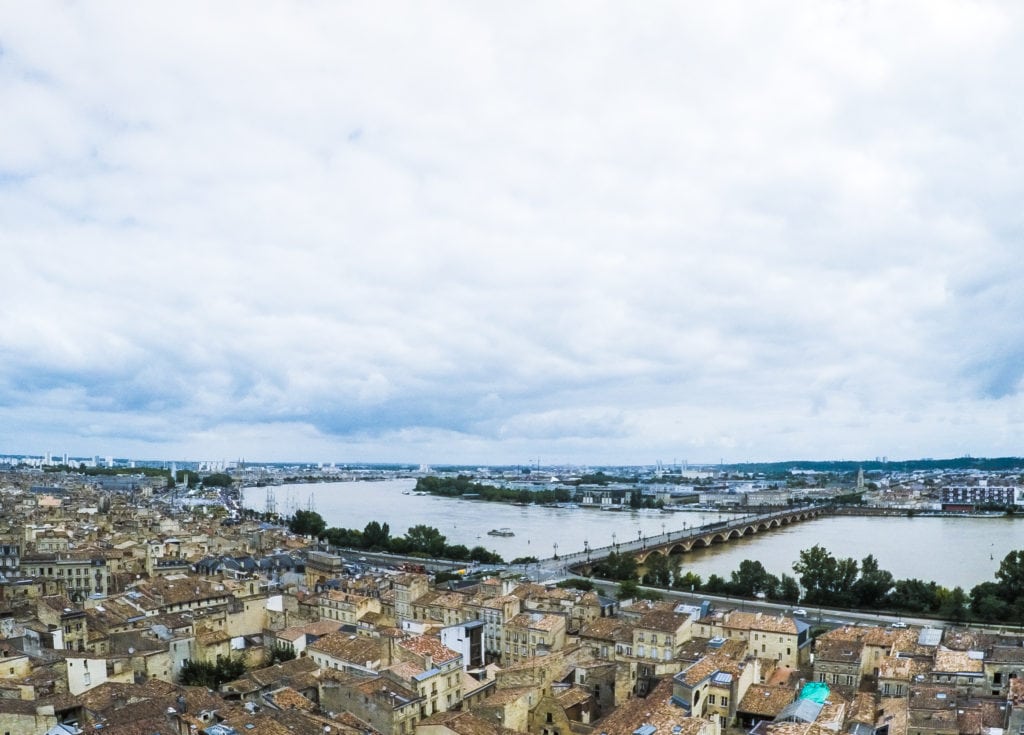 The River Bank offers great views but it cannot beat the view from a boat! There are great cruises and boat tours that are organized in Bordeaux. Here are the most recommended ones:
Wine Tasting Tours in Bordeaux
Are you into wine? There are many wine tasting tours in Bordeaux and just outside of Bordeaux. Let's take a look at the top wine tasting tours available in and around Bordeaux.
If you'd rather try Cognac or Armagnac you can check out the following options. Bordeaux region is also known for its brandy so you might want to try it while you're there!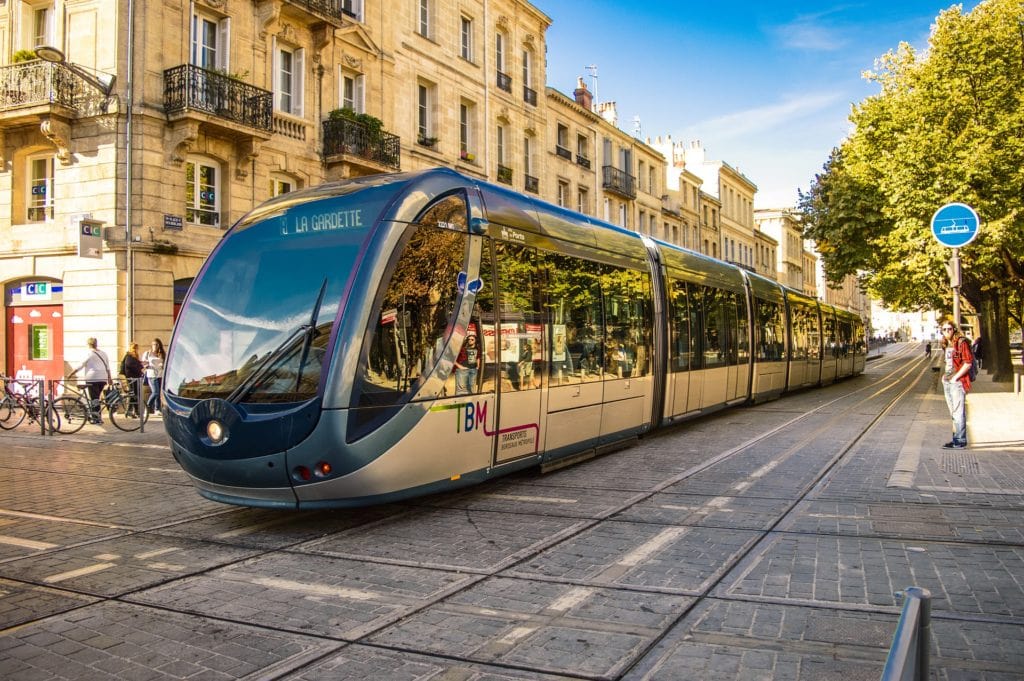 I personally used public transportation and my feet to get around Bordeaux. Riding a bicycle seems to be a smart option too. You can either rent a bike or join a bike tour.
If you'd rather take public transportation you should get a city pass. You can find details about this pass here. It includes free entries as well as discounts so it might be worth it for your visit to Bordeaux!
I had the privilege to stay at Hotel Mercure Chartrons, which is a beautiful hotel. It's a 4-star hotel located just outside the city centre. I still managed to get around on foot or by tram so it wasn't too far out. The room was comfortable, clean and perfect for me! Bonus: their breakfast buffet was amazing as there were many options! I simply couldn't complain!
If you'd rather stick to a budget you might want to check the options for hostels or other types of accommodations here.
So you're planning to visit Bordeaux? Depending on your current location you might want to check out flights, buses or trains. Kindly note that the train system in France can be quite complicated at times and it's normally not that cheap.
Pro Tip:

Download Skyscanner App

and find great deals directly on your mobile phone!
If you're wondering where you should go next, you might want to explore Bordeaux's surroundings or explore another part of France. I'd suggest Paris or Occitania. If you're ready for another European country I'd recommend either Portugal or Belgium (especially if you're into Portwine and Belgian beers!
You may also like:
Get your monthly (and funny) dose of adventures! Subscribe now! #YesPlease
Are you enjoying this website?  If your answer is yes, you should use my affiliate links to book your accommodation for your next adventure: Booking.com, Agoda and Hostelworld!

Disclaimer: This trip was organized by Atout France and Destination Nouvelle-Aquitaine. As always, all opinions are my own! I had a great time and I hope you will enjoy it too! Happy travels! Some of these photos also belong to Nouvelle-Aquitaine.
Photo credit for top header photo: Chapeau Rouge E. Bouloumié / Bordeaux Tourisme