If you're planning the perfect camping holidays you should pick either Australia or New Zealand to do so! After experiencing both I can highly recommend Australia as the perfect camping destination! Did someone say something about camping for free in Australia?
After a flight across the world, I was meeting up with two friends. We hopped in the car and we drove in the direction of the Sunshine Coast. We would camp around there for our first few days. Who knew that camping in Australia would be that easy? It was only about to get better! I traveled and lived in Australia for almost two years and I never paid for a single camping spot.
Here's all you need to know about free camping in Australia!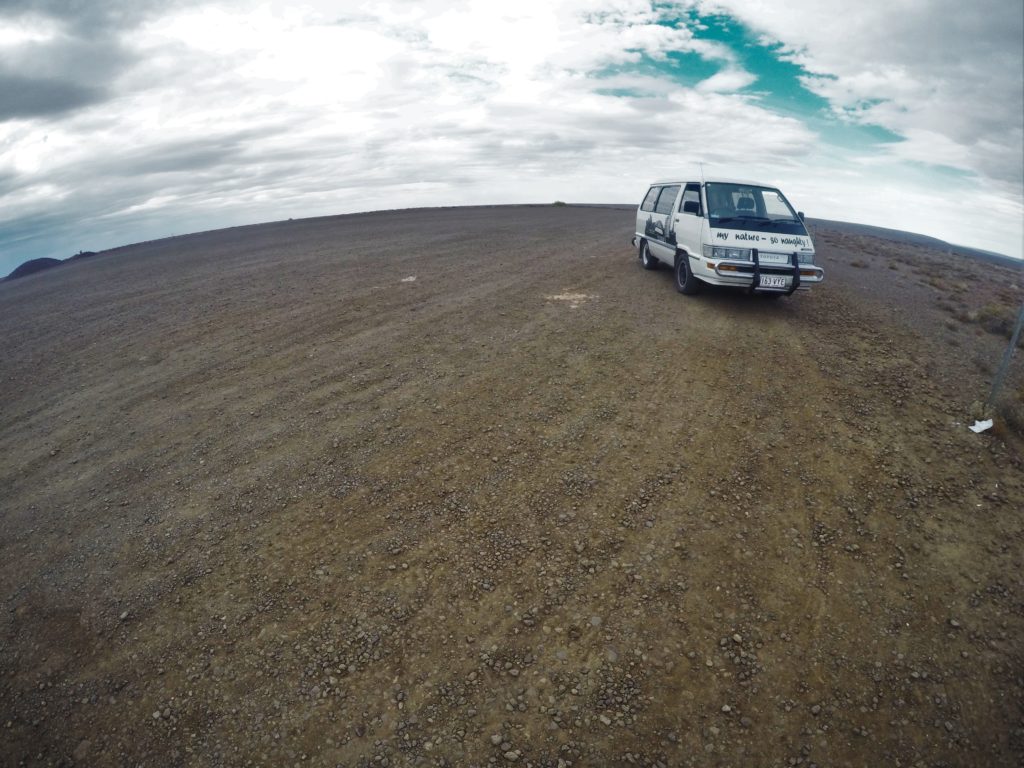 Australia is an expensive country! Most backpackers in Australia will likely have financial instability at some point unless they left with a considerable amount of savings. Some of us will be desperate to find a job, others will enjoy the wilder side of life on the side of the road – camping their way around Australia.
I did it all. I lived in a car and slept in the front seat. I pitched a tent on the side of the road or in one of those big truck stops. I slept in a station wagon with a mattress in the back of the car. I also went for a full-on adventure living in a more comfortable van along the way.
To get around free camping spots in Australia you'll need transportation. The best way is to road-trip across the country and look out for the free campsites. Depending on your budget, you might opt for a car, a station-wagon or a van. You can also take a look at road-tripping options on a budget here.
In the end, all you really need to get started is a tent.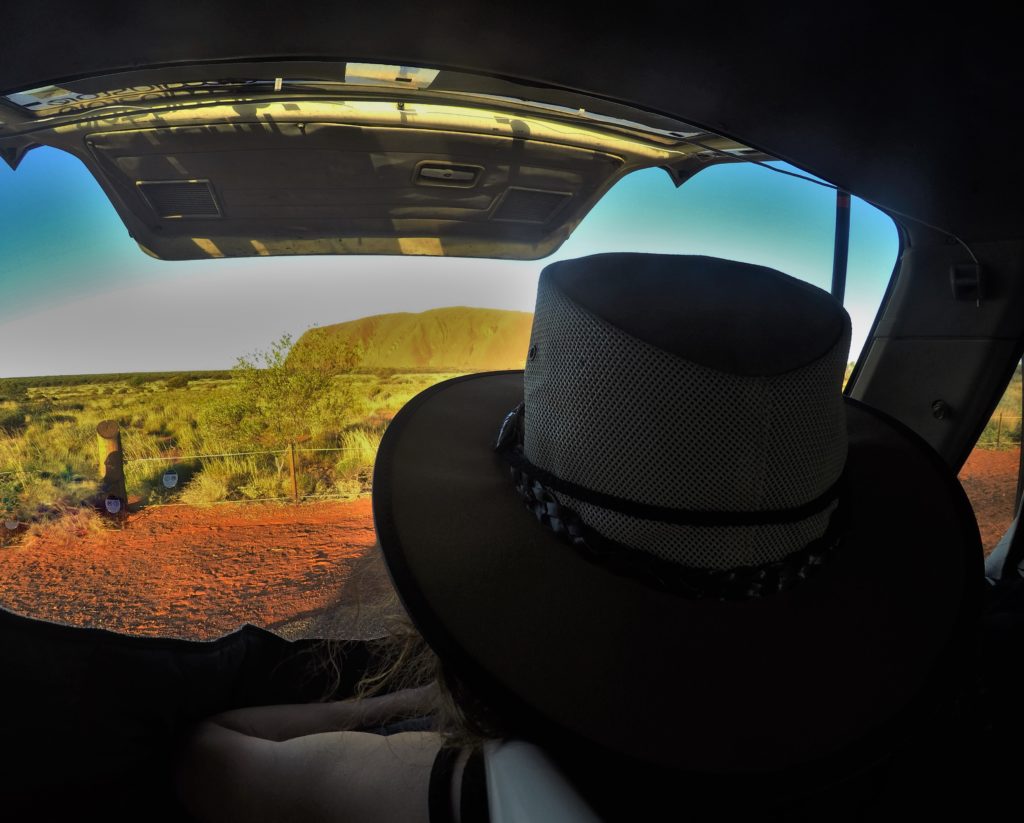 Going on a camping trip is always fun! You get to be surrounded by cool landscapes, experience the quietness of a spot and you get to eat marshmallows on a fire if you're lucky!
In Australia, it can get a bit more challenging. I don't know if this is related to the size of the bugs, to the giant ants and spiders or to the wild animals, but there's something a bit more epic about camping.
In many campsites you'll find a public toilet as well as signal. It doesn't mean it's going to be paradise but if it's free you can't expect too much out of it.
Some places will even offer BBQ, and if you're lucky, you might get to take a shower!
I remember the time when I had no idea that I could use an app to find free campsites in Australia. We used to drive until we could find a decent truck stop or a random spot on the side of the road where we could pitch the tent. We did sleep on a scorpion, we did think that trucks would drive over our tent in the middle of the night and we did hang out with a bunch of wild turkeys in the morning. These stories would just become a funny memory later on in our lives! I also remember waking up in the front seat of my car just before hitting the Nullabor on the next morning. We left the windows slightly opened the previous night, and we had a massive colony of these weird flying bugs crawling in the car and on my neck. Fun time, eh?
Later on we heard about WikiCamps, an app that helps you locate the best campsites around you including the potential showers and BBQ. You can find the free campsites and some others that cost money. The great thing about it is the fact that people leave reviews and you will also know if you can get signal out there, etc. The app does cost money, but I highly recommend it.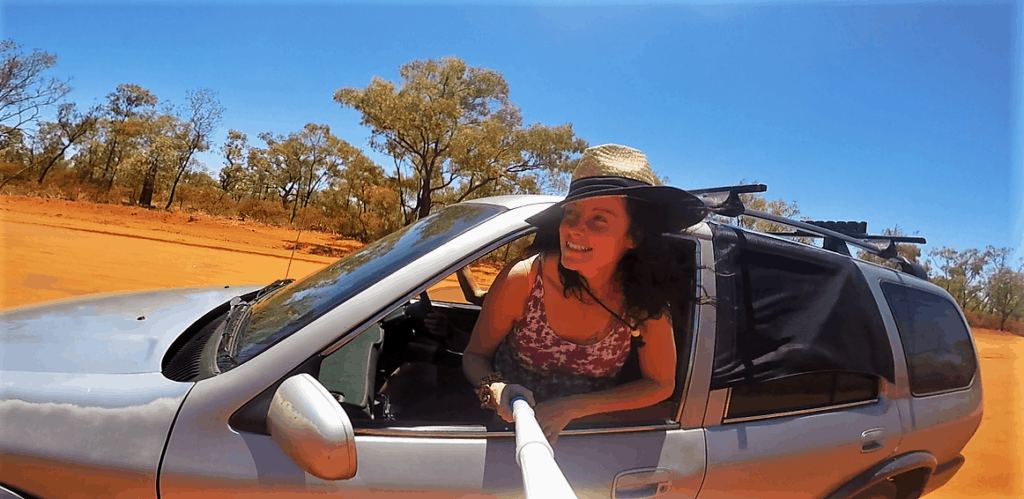 If you're preparing your camping trip in Australia, you might want to be ready for a positive adventure out there! Here's a camping checklist with some of the most essential camping equipment, to help you make the most of your camping trip. 
Tent

Mattress (if you have an air mattress, get an air pump!)

Sleeping Bag

Pillow

Water bottles (or tank)

Cooking stove

T-towels and dish soap

Pans, dishes and cooking utensils

Glass and cups

Fire starters (or newspaper)

Matches or lighter

Kettle

Comfortable clothes (including warmer clothes such as a beany, jumper or jacket)

Flip-flops

Personal products

Sunscreen

Mosquito Repellent

Flash-light

Extra batteries

Camp chairs

Camping table

Sunglasses

Tower

Extra batteries or charger

Cooling box
To stay organized, we used to put all our food and some of our equipment in a bigger box so it was tidier and easier to find our stuff in our van.
Have you ever done long-term camping abroad? Where did you go?
You may also like:
Get your monthly (and funny) dose of adventures! Subscribe now! #YesPlease
Are you enjoying this website?  If your answer is yes, you should use my affiliate links to book your accommodation for your next adventure: Booking.com, Agoda and Hostelworld!